Latest light measurement news
<!—-><!—->
<!—->
<!—->
<!—->
<!—-><!—->
<!—->
<!—->
<!—->
"I'm am dying to see the most annoying light source in the world," said award committee moderator Mark Roush as he stopped by the Viso Systems booth to see Labarazzi […]
<!—-><!—->
<!—->
<!—->
<!—->
<!—-><!—->
<!—->
<!—->
<!—->
LabTarget is the first vertical, double-plane laser level in the market. Make light source alignment easier than ever.
<!—-><!—->
<!—->
<!—->
<!—->
<!—-><!—->
<!—->
<!—->
<!—->
Black is not always black. Even if you paint all lighting laboratory surfaces black, there might still be some light bouncing from the walls and the ceiling as the light […]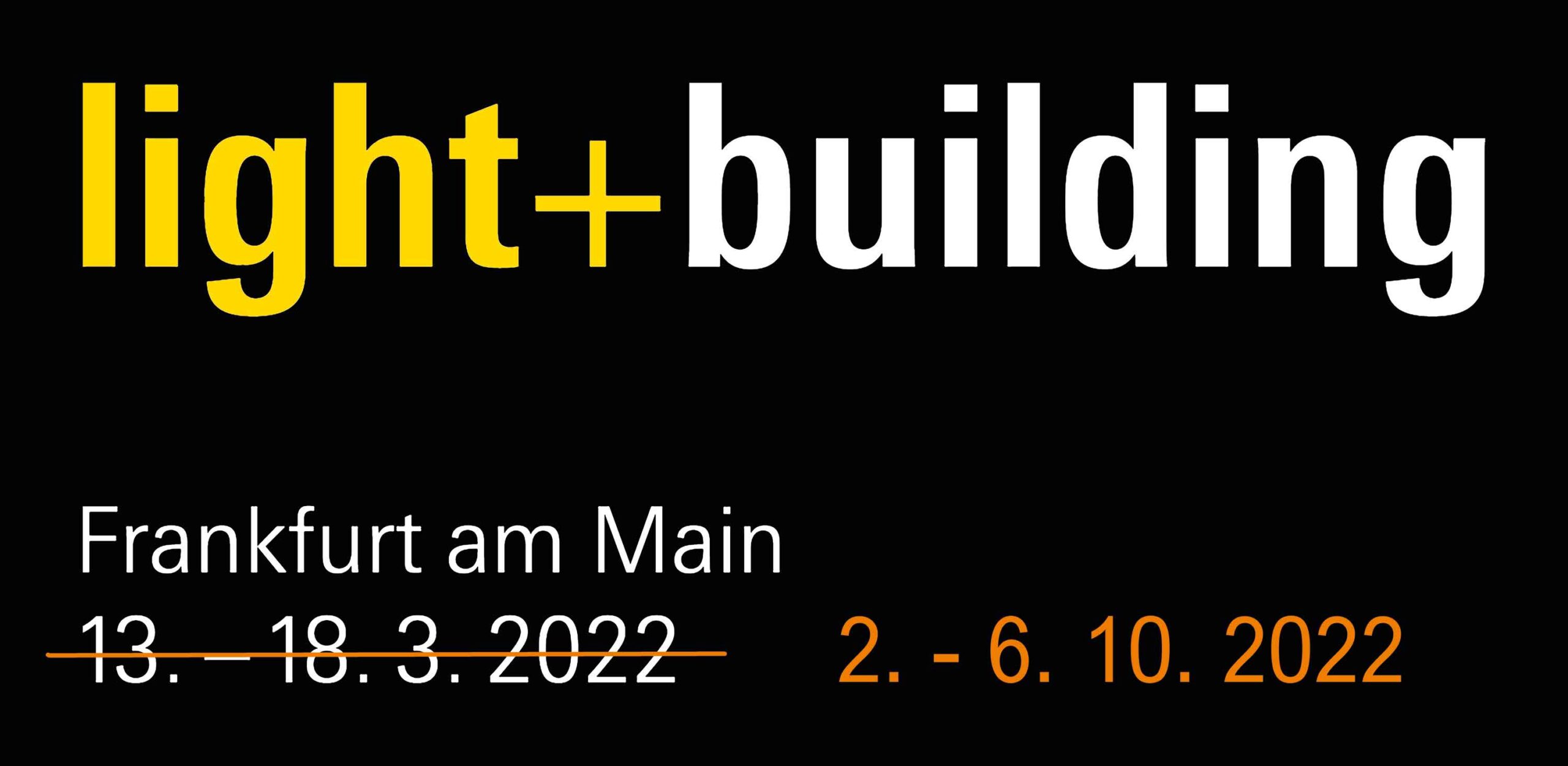 Light+Building, the world's largest lighting trade show, is back after 4 years.
Viso Systems are thrilled to participate! We look forward to meeting both potential and existing clients. The latest update: Light + Building will take place from 2 to 6 October 2022
So many new Viso products and accessories have been launched since last time. Come and have a look, a demonstration, and a good explanation in Viso's booth in the middle of hall 8.0.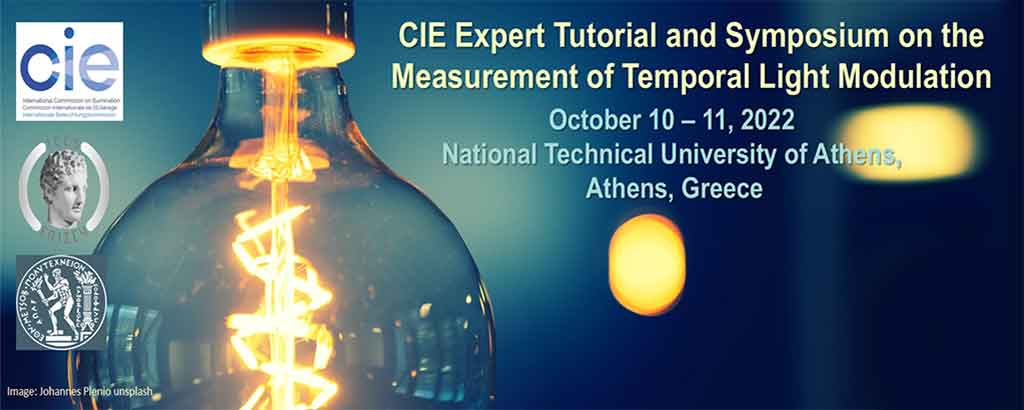 Come and meet:
Viso Labarazzi – the TLA (flicker) generator
Viso LabFlicker – the TLA (flicker) meter
in CIE Expert Tutorial and Symposium on the measurement of TLA, October 10 – 11, 2022 in National Technical University of Athens, Greece
Temporal light modulation (TLM) causes visual perception effects such as flicker, phantom array and stroboscopic effects.
To support the current understanding and to explore current research on this topic the CIE is holding an event that includes a one-day expert tutorial and a one-day symposium.
Viso Systems
Exhibition table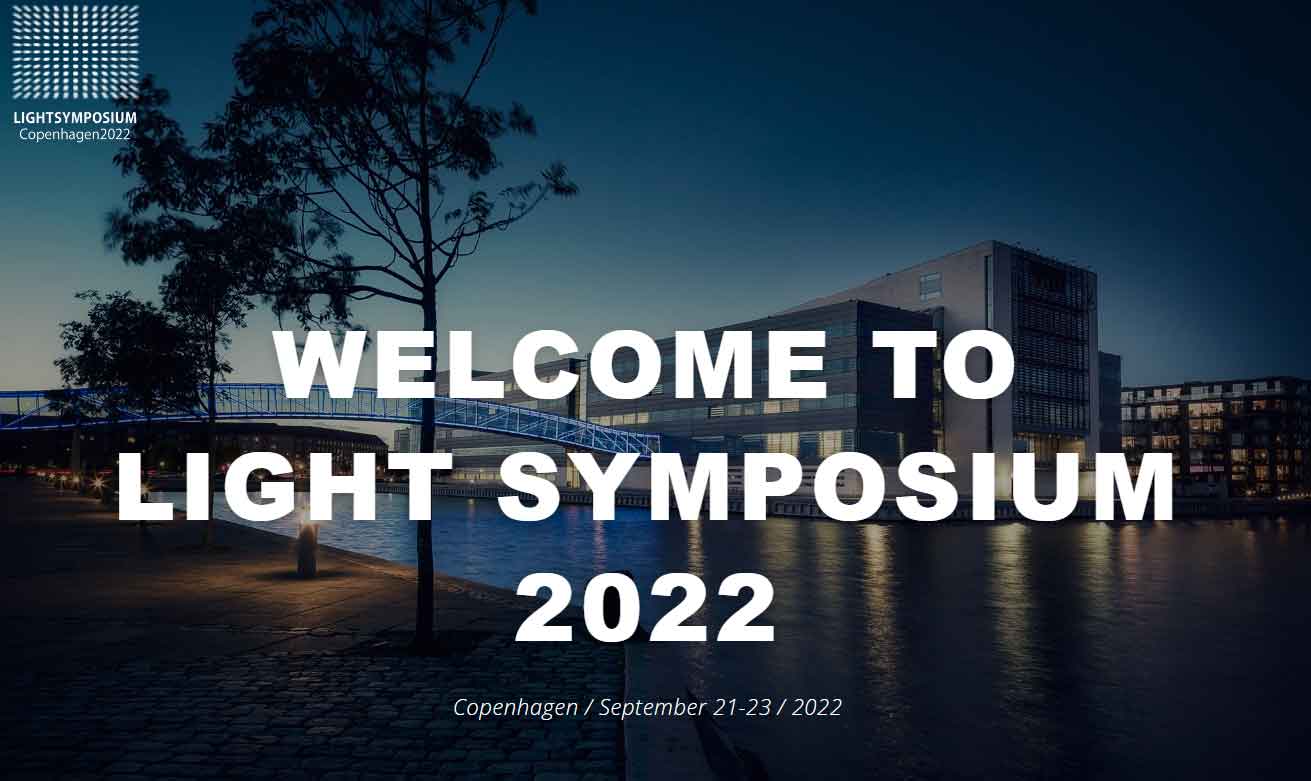 Come and meet:
Viso BaseSpion – table-top light measurements unit
Viso Labarazzi – TLA (flicker) generator
Viso LabFlicker – TLA (flicker) meter
The 8th Light Symposium will be held at the Copenhagen Campus of Aalborg University on the 21st-23rd September 2022. With focus on how technology is impacting lighting design, as well as how light and lighting affects animals, plant as well as human physical and mental well-being, LS2022 will be an opportunity to ask the questions and find the answers that ensure the diversity that truly sustainable lighting solutions require..
Viso Systems
Exhibition table
Get EPREL zip files automatically
Data for the EPREL database?
Shortcuts to our most popular solutions
The LabFlicker instrument records all contemporary TLAs (temporal light artifacts): Flicker and stroboscopic effects including SVM and PstLM. LabFlicker connects to all Viso systems
The new "LabSensor UV-VIS" measures both UV light and visual light simultaneously. The new sensor works with the LabSpion and BaseSpion goniometer solutions.
Our most versatile goniometer system. Measure light sources up to 1,5 m (2,0 with extended tower) and 25 kg. Measure visual light with LabSpion VIS and both UV light and Visual light with LabSpion UV-VIS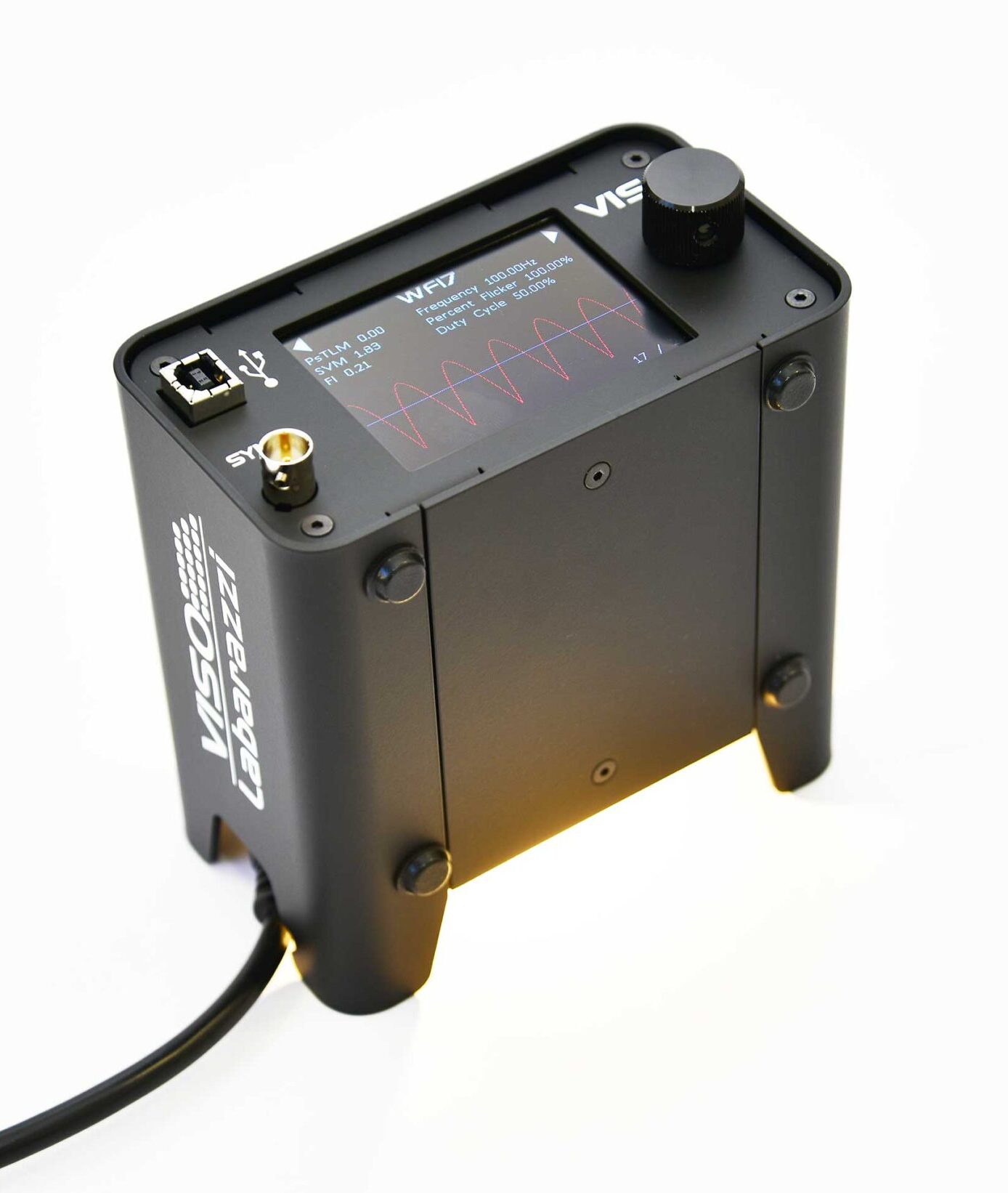 The Labarazzi® TLA generator is your tool to generate flickering light for test and demonstration.
Use the preset flicker signals or design your own signals. Test your flicker meter or your video camera.
Use Labarazzi flicker generator in quality tests, lighting education and in research projects
Demonstration of flickering light – in education and sales

Temporal Light Artifact research

Test of digital cameras and video cameras for TLA interference

Flicker tester calibration
Design your own, customized flicker signal. Choose your waveform (square, sawtooth, triangle, sine and cosine) and add frequency, modulation depth and duty cycle. Then watch the result with the built-in LED 3000 K (CRI 80) light source.
Portable light measurement unit
The smallest Viso measurement system, the award-winning " LightSpion", makes advanced light measurements accessible to almost anyone. Furthermore, the portable system can be taken anywhere – even on flights.
Simple, yet advanced: The LightSpion measures all the spectral qualities you dream of and light distribution in up to 8 c-planes. In addition, it automatically compensates for ambient light. Thus, it is possible to measure outside the laboratory with reasonable precision.
The LightSpion uses the same advanced software as other Viso systems. With the user-friendly Light Inspector software, you will be able to analyze, correct and communicate your results efficiently and competently.
Follow interesting news from the world of light measurement