Data for the EPREL database?
Data for the EPREL database?
Shortcuts to our most popular solutions
The LabFlicker instrument records all contemporary TLAs (temporal light artifacts): Flicker and stroboscopic effects including SVM and PstLM. LabFlicker connects to all Viso systems
The new "LabSensor UV-VIS" measures both UV light and visual light simultaneously. The new sensor works with the LabSpion and BaseSpion goniometer solutions.
Our most versatile goniometer system. Measure light sources up to 1,5 m (2,0 with extended tower) and 25 kg. Measure visual light with LabSpion VIS and both UV light and Visual light with LabSpion UV-VIS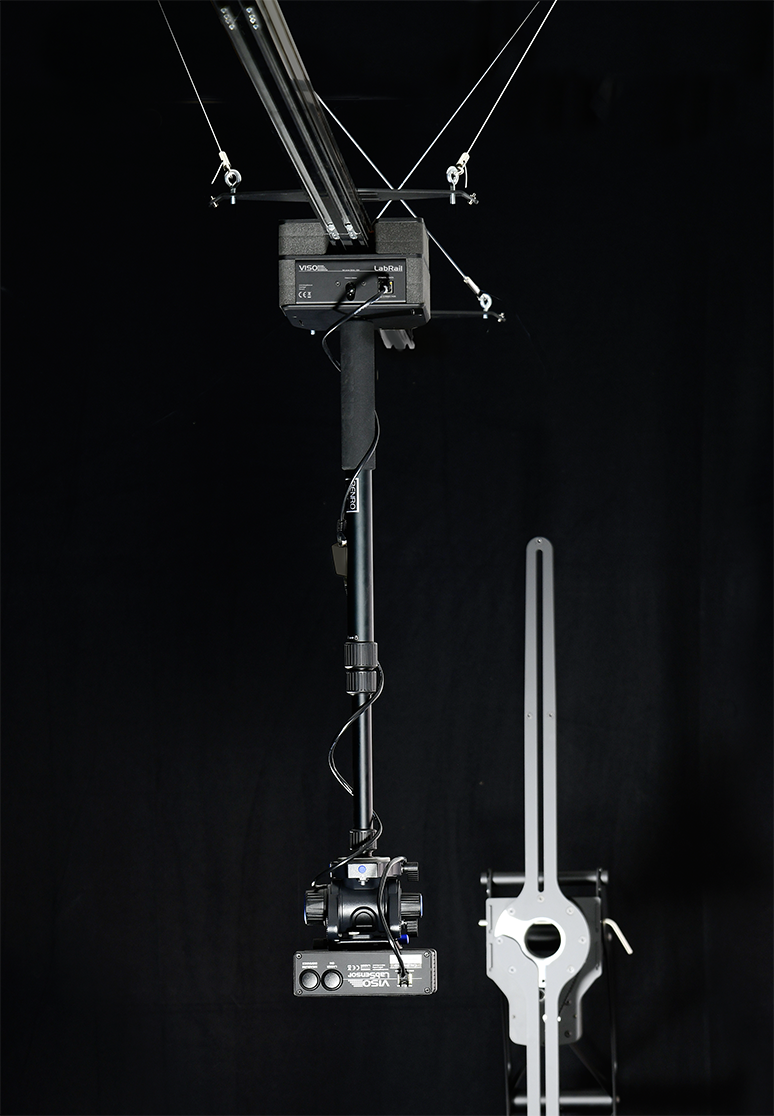 Ideal for LabSpion with any sensor. The LabRail system combines a full-size goniometer with a rail-based sensor system

Keeps your spectrometer sensor perfectly aligned with the optical axis at all times

Automatically optimizes the distance from the sensor to the goniometer according to CIE S 025/E:2015 guidelines and the signal-to-noise ratio

Sensor movement along the rail is motorized and sensor distance can be optimized for any size of light source

Ascertains that distance input to data processing is always correct

Distance can be set manually via the software and the sensor will fly into position

All power feed and data transfer goes through the rail itself. No loose cords

All power feed and data transfer goes through the rail itself. No loose cords
See the full product portfolio
Latest light measurement news
<!—-><!—->
<!—->
<!—->
<!—->
<!—-><!—->
<!—->
<!—->
<!—->
"A high melanopic EDI during the day is usually supportive for alertness, the circadian rhythm, and a good night's sleep". This is what the CIE concludes in a position statement […]
<!—-><!—->
<!—->
<!—->
<!—->
<!—-><!—->
<!—->
<!—->
<!—->
Every year, the IES (Illumination Engineering Society, US) issues a Progress report. This report highlights new advancements in lighting products, research, publications, and design tools from the past year. The […]
<!—-><!—->
<!—->
<!—->
<!—->
<!—-><!—->
<!—->
<!—->
<!—->
Are you in control of your lab ambient temperature measurements? And the temperature of your device under test? According to light measurement standard CIE standard S 025/E:2015, the set ambient […]
Portable light measurement unit
The smallest Viso measurement system, the award-winning " LightSpion", makes advanced light measurements accessible to almost anyone. Furthermore, the portable system can be taken anywhere – even on flights.
Simple, yet advanced: The LightSpion measures all the spectral qualities you dream of and light distribution in up to 8 c-planes. In addition, it automatically compensates for ambient light. Thus, it is possible to measure outside the laboratory with reasonable precision.
The LightSpion uses the same advanced software as other Viso systems. With the user-friendly Light Inspector software, you will be able to analyze, correct and communicate your results efficiently and competently.
Follow interesting news from the world of light measurement