The LightSpion Extender® is an excellent addition to your LightSpion. The extender provides you with the distance necessary for measuring light sources that are up to 22 cm in diameter and up to 5 kg in weight.
Manual rotation of the lamp in 45-degree steps (up to 8 c-planes) allows measuring even asymmetrical light sources.
To install the LightSpion Extender just connect the platform to the previously installed LightSpion suitcase through a RJ45 connector. The Light Inspector software then detects the Extender and automatically adjusts the calibration data according to the new setup.
The clamps for mounting the light source can be configured in multiple positions. The Extender platform has two additional measuring distances: At 115 and 182 cm between the light source and the LightSpion sensor.
Measures light sources up to 5 kg/ Ø22 cm
Fits into small laboratories
All color and lumen data – no integrating sphere needed
A small but advanced system – very easy to operate
Output as customizable reports or raw data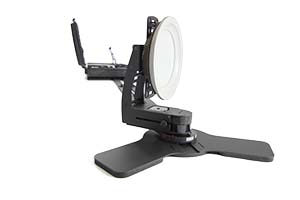 Downlight mounted on extender gonio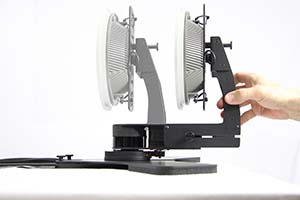 Adjusting DUT to rotational center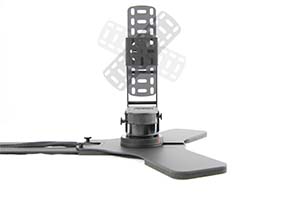 Setting c-planes on mounting plate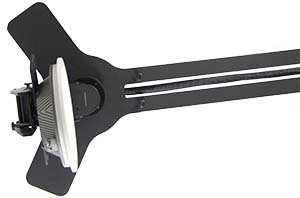 Gonio top view with downlight
Measurement method
Far field, type C horizontal
Spectrometer specifications
As your LightSpion
Sensor distance range
66, 115 and 182 cm
Number of c-planes
2-8 (manual)

Light source diameter range
0 – 22 cm (at 2-axis)
Light source depth range
0 – 140 mm

Light source maximum weight
5 kg
Power supply input
90 to 260 VAC, 50/60 Hz