WHY INCLUDE A REFERENCE LAMP?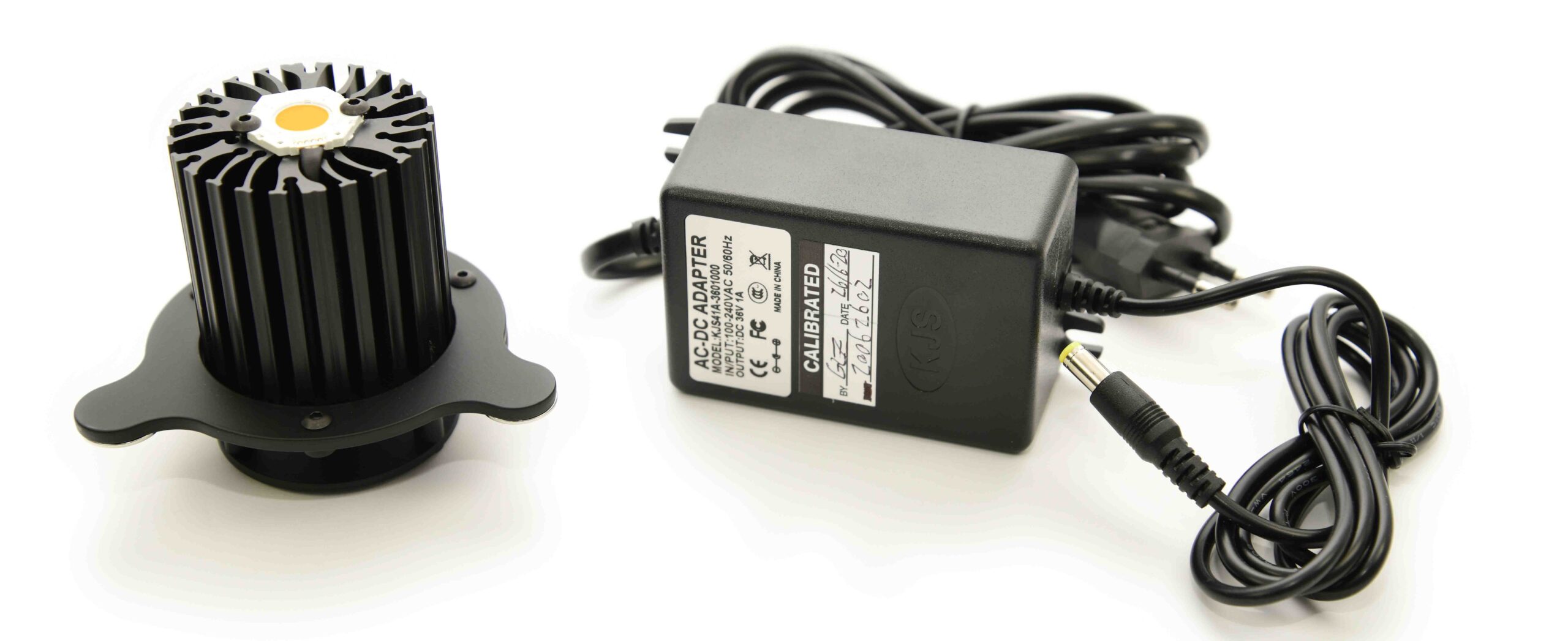 A special Viso reference light source (Reference 800) is included in all new Viso light measurement systems.
The purpose of supplying this element is to facilitate quick tests of whether spectrometer characteristics have changed, indicating the need for recalibration. With the REF-800 you avoid wear and tear on your calibration lamp such as the CALI-T50.
The light source has its own power supply and both are marked with identical calibration date and number. Never measure without the original power supply.
Immediately after the factory calibration of your system, the reference light source is measured and a certificate is issued. The certificate is part of the delivery. The certificate can also be downloaded from the Viso website using the calibration number on the labels.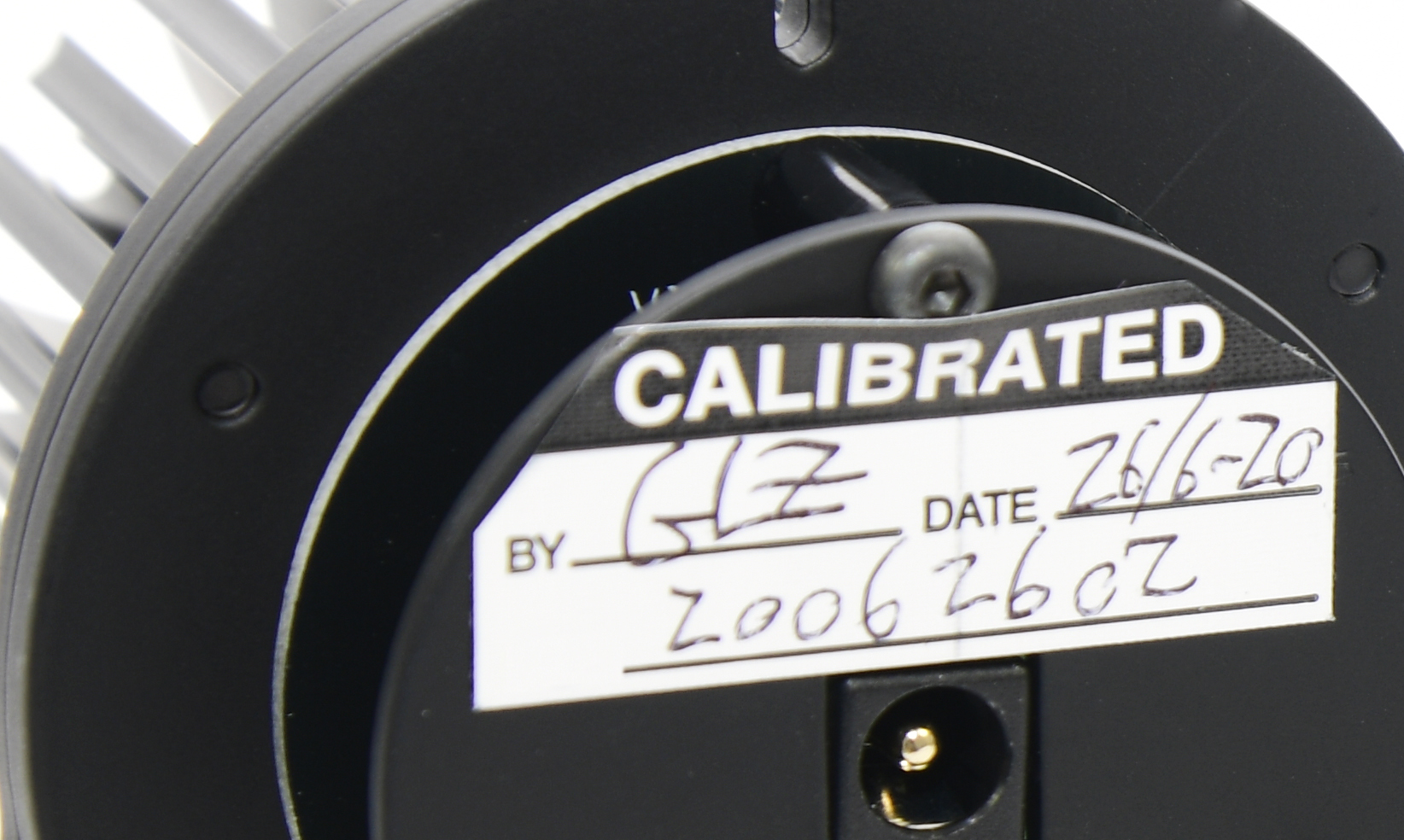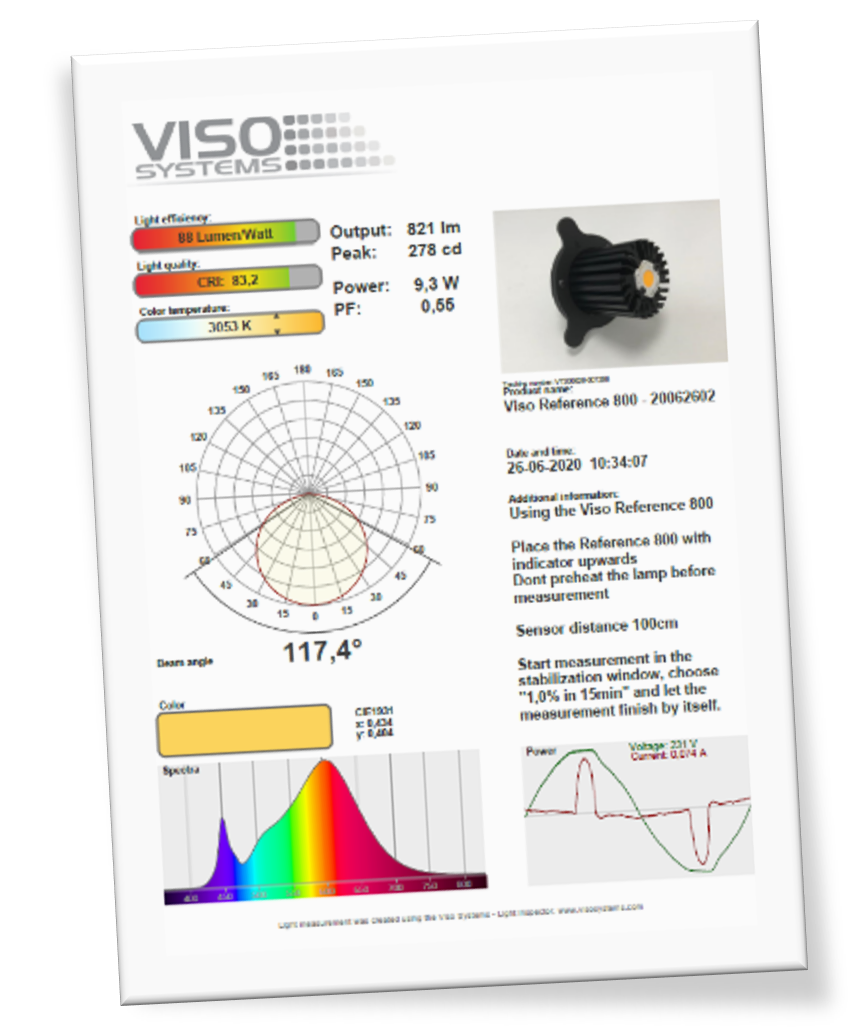 With the reference lamp you can quickly check your calibration status:
Check whether the total flux in lumen and peak candela is close to the original values
Check whether the shape of the spectrum is close to the original shape.
Check whether the spectrum looks spiky or jagged.


If you are not happy with the result, the system needs to be calibrated. Viso recommends calibration every year, or minimum every 2 years. Viso provides calibration service, or you may do your own calibrations using the Viso CALI-T50, VISO CALI-DT300 or other traceable calibration light sources.
Place the Reference 800 with the indicator (the oblong hole in the base) upwards
Do not preheat the light source before measurement
Centre the light source in the gonio.
Set the measuring distance to 200 cm.
Start measurement normal measurement. In the stabilization window, choose "1,0% in 15 min." and let the measurement finish by itself.
For calibration, a traceable incandescent lamp is needed. Hence, the LED-based REF800 is not suitable for calibration. If you need your own calibration lamp, we recommend Viso CALI-T50.
Designed for Viso LabSpion, BaseSpion and LightSpion
Attaches directly to the goniometer lamp bracket with strong magnets
Power feed from integrated main board via included driver
Makes it possible to make fast, regular checks of your calibration status
Light Source
1 pcs Bridgelux COB LED, approx. 800 lm

Power Supply
Universal LED Driver
100-240 VAC – 50/60 Hz
Physical data
Powder coated aluminium heat sink
Shipping Weight: 700 g
Shipping Dimensions: 160 x 130 x 230 mm
Physical variants
REF800 for LightSpion
REF800 for LabSpion/BaseSpion