An external power supply is especially handy if your mains supply is not very stabile. Further, some incandescent light sources are very sensible toward mains voltage fluctuations.
Follow Viso Systems on LinkedIn and get notified when our new and affordable LabPower AC power supply/analyzer is launched (winter 2022).
LabPower is a dedicated Viso 250 W AC power supply and power analyzer

Full integration with any Viso light measurement system

Complies with EN13032/CIE S 025/LM79

Versatile output range 90-260 VAC / 50-60Hz

Stable output – removes all mains voltage fluctuations

No harmonic distortion – pure sine wave

Real-time readout of Voltage and Current curves and color display on device

No resonance artifacts from advanced regulation loops

No resonance artifacts from advanced regulation loops

Optional remote voltage sensing for optimal accuracy

Generate comprehensive PDF/Excel report via Viso Light Inspector software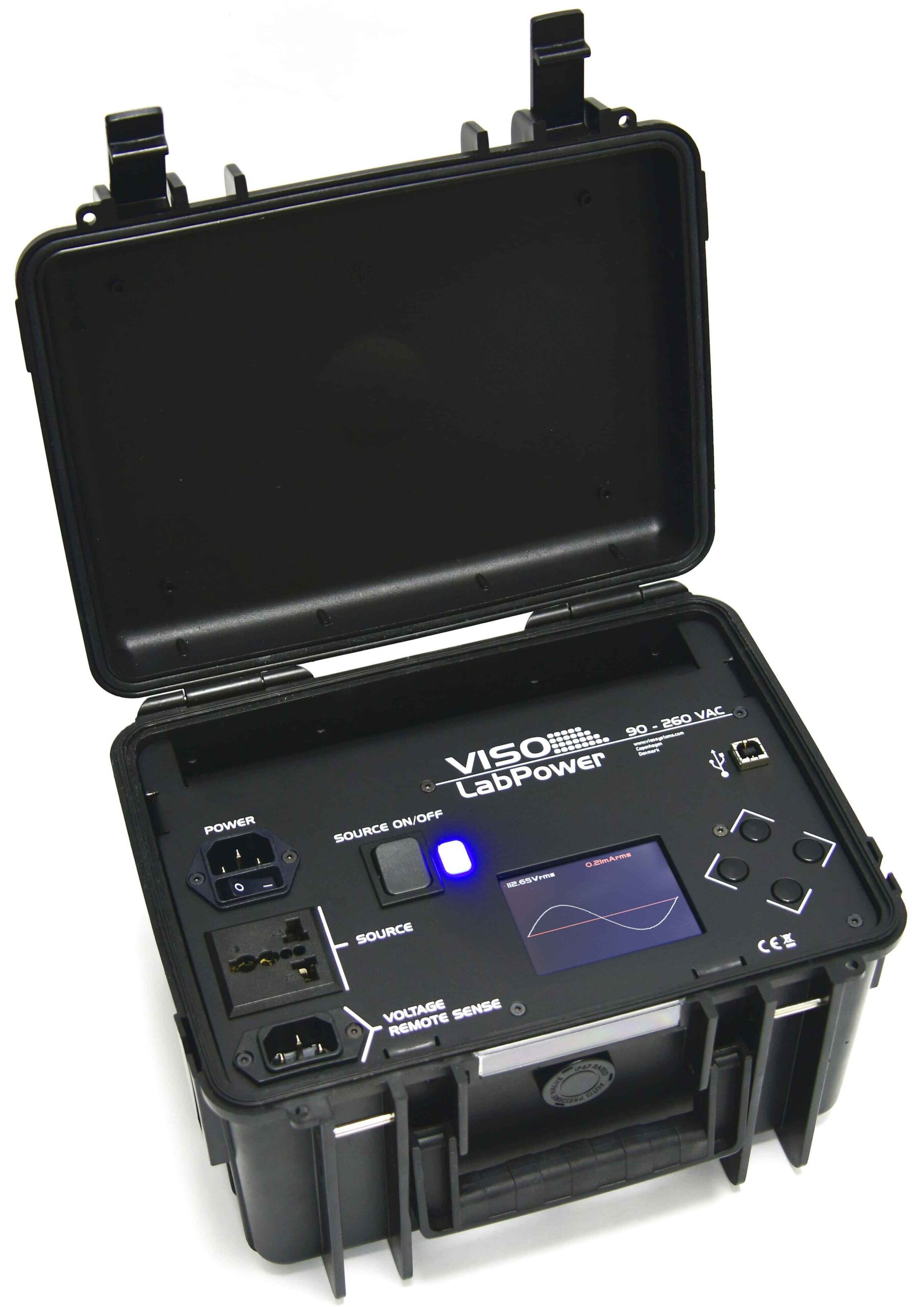 Viso light measurement systems have built in power analyzers that will give all power details: Wattage, PF, DPF etc.
Some clients prefer their own power analyzer. If you want full integration with the Viso "Light Inspector" software you may use these compatible power analyzers.
GW Instek GPM-8310 is a digital power meter for single-phase (1P/2W) AC power measurement. Features include DC, 0.1Hz~100kHz test bandwidth, 16bits A/D, and 300 kHz sampling rate. It adopts 5" TFT LCD screen with a five-digit measurement display and provides 25 power measurement related parameters, and has a high-precision measurement capability.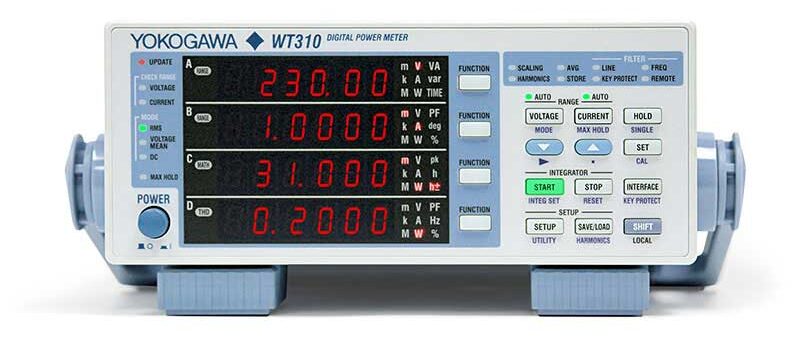 Most Viso accessories connect to your PC with USB cables. With a full range of accessories (such as LabFlicker, LabTemp and LabTarget) being close to your measurement system (LabSpion/BaseSpion) you might like to run all communication with both the light measurement system and all accessories through the same USB cable to your PC.
For this setup we recommend:
1. NEDIS USB Hub, 8 ports – QC3.0 – USB 3.2
– Mains Powered – USB Powered – 5 Gbps USB
2. USB 3.0 Active booster Extension cable – 20 m
– USB 3.0 and backward compatible
– Data transfer up to 5 Gb/s
– USB A male to USB A female
– Power supply included
3. USB 3.0 cable – USB-A male to USB Micro B male – 5 m
Data transfer up to 5 Gb/s