PERFECT AND FAST ALIGNMENT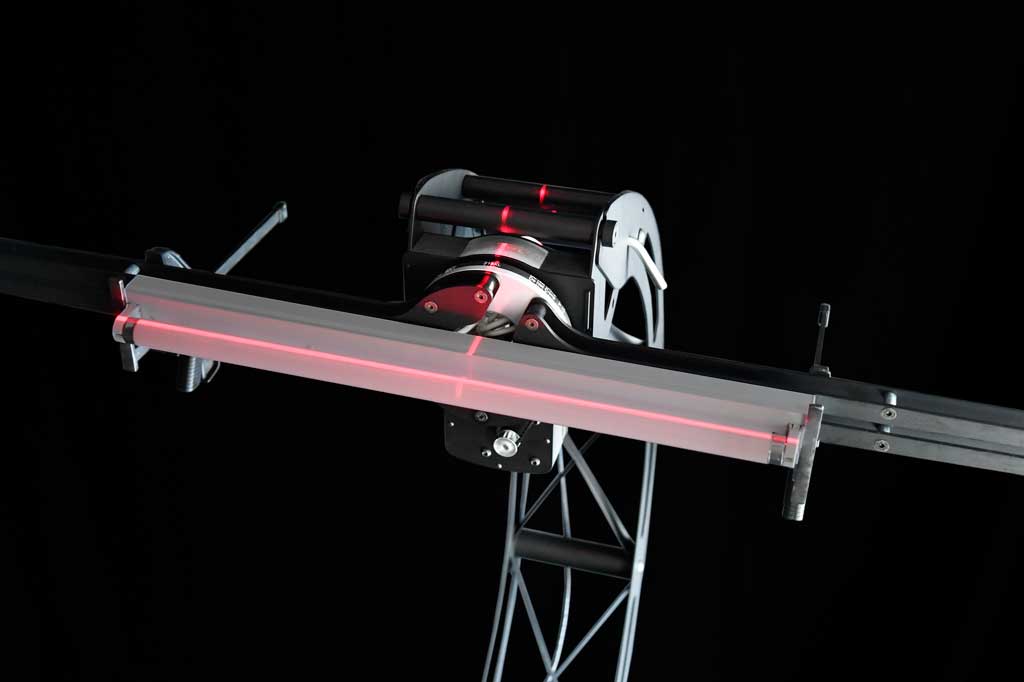 LabTarget is a Viso-dedicated positioning laser. The laser module emits a vertical laser cross that makes light source aligning easier than ever.
Install the LabTarget above your Viso LabSpion or BaseSpion light measurement system and make light source alignment easier than ever.
The laser beam is on when your light measurement system is on, and turns off automatically during measurements.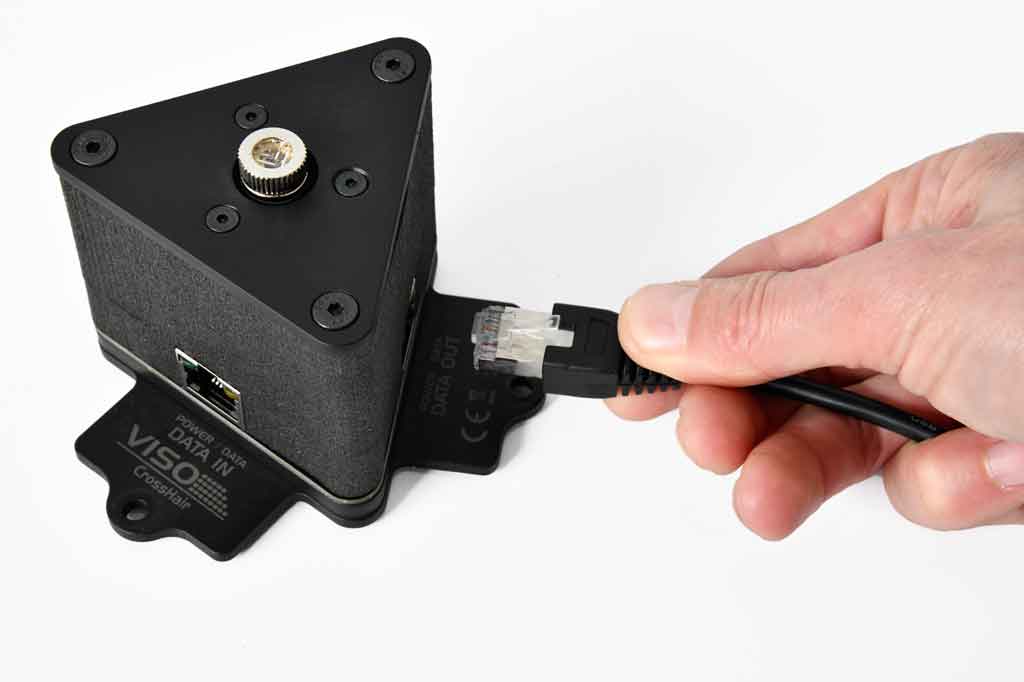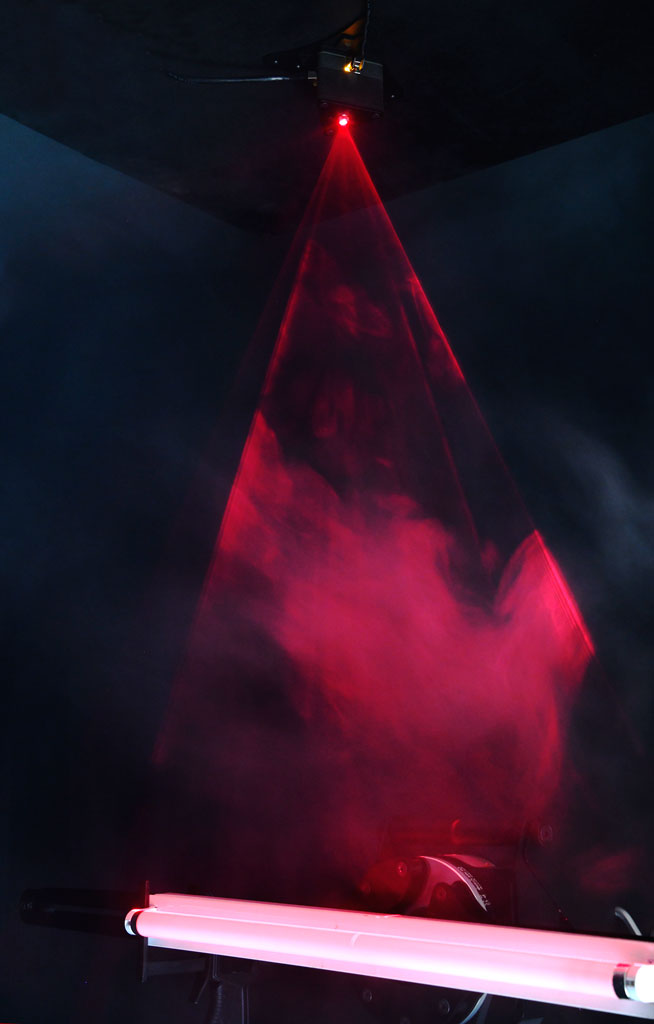 Installing LabTarget laser cross
Easily install LabTarget vertical laser cross in new or existing light measurement systems:
Use software Viso Light Inspector software version 6.62 or higher.

Install the base plate approximately over the goniometer vertical rotation center. Suspend an temporary pendulum to hang just a few millimeters above floor level, and make a mark

Move the whole goniometer to an optimal position around the suspension string

Remove the temporary pendulum and install the laser module with 3 pcs screws

Connect the laser module to your system using ethernet cables (LabRail, LabSpion, BaseSpion)

Use an Allen key in the three middle screws to adjust the laser vertically to hit the mark on the floor

Rotate the laser lens module with your fingertips to make one of the laser lines parallel with the photometrical axis
Makes light source alignment easier than ever
LabTarget is a dedicated positioning laser for Viso systems
Fits Viso LabSpion and BaseSpion light measurement systems
Power and data through simple ethernet cable
Light Source
λ = 650 nm, <1 mW, EN 60825-1:2007
Class 2 laser product

Connections
Power and data connection
via Ethernet, RJ45
Physical data
Dimensions (L x W x H)
150 x 135 x 74 mm (with base plate)
Weight 545 g (with baseplate)


Housing
Powder coated steel