Download Viso free photometric software
On this page you can download Viso's Light Inspector (free photometric software) and updates.
The download contains 10 sample measurements. With the samples, you can make your own experiments with editing outputs and generating reports.
Compatible with: Windows 7, 8, 10, and 11 (64 bit)

Save or email all measurements

Detailed power analysis with power scope

Realtime spectrum and power update for quick analysis

Automatic light gain control

Many language versions: English, German, Spanish, French, Italian, Japanese, Portuguese, Russian, Danish and simplified Chinese

Attach one or more photos to your measurements

Use web-cam to snap picture as quick reference

Export: PDF, PNG, IES, LDT, CSV for Excel

Download photometric software and updates for free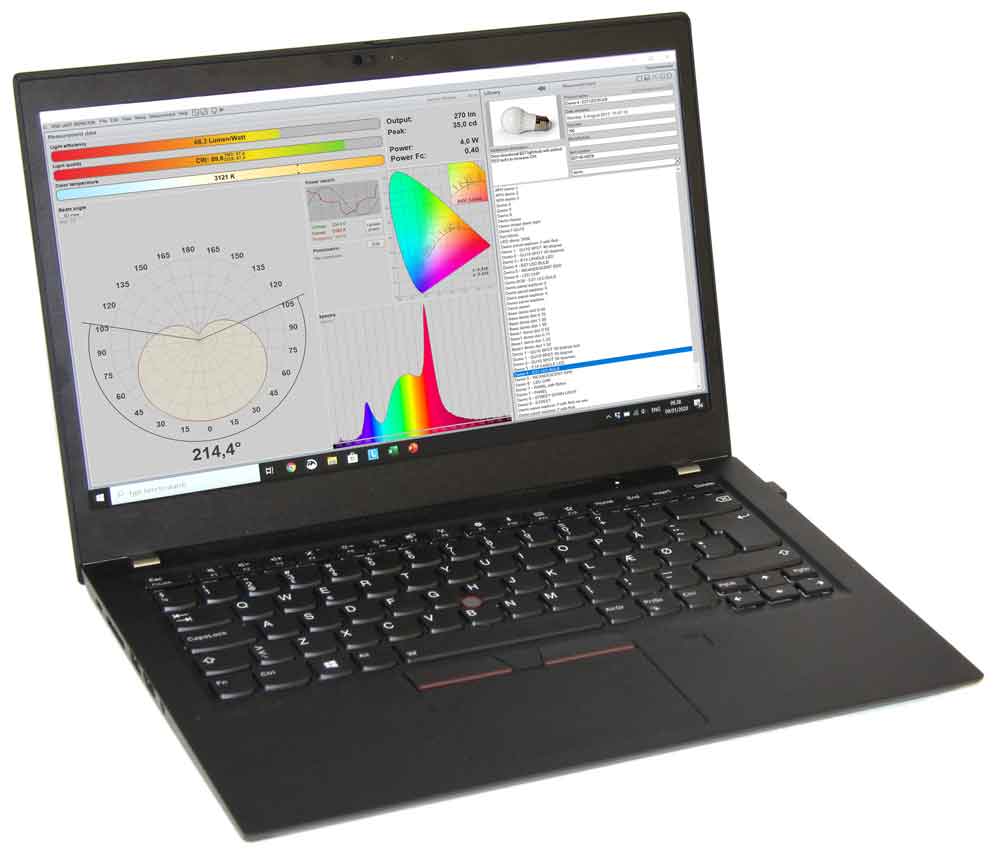 Download the newest released software version – photometric software
Read more about software features
Download the latest software manual
Based in Copenhagen, Denmark, Viso Systems has developed and produced high-end light measurement equipment and controls since 2006. We supply the lighting market with innovative light measurement and control technology that is of the highest quality and precision. We simplify the complexity of measurements and control systems by delivering intuitive user interfaces. The implementation of unique technology in our products puts us on the forefront of smart, fully integrated measurement solutions. An example the fast spectrometer solution that replaces a photometers.
The Viso Light Inspector software is the strongest and most intuitive light measurement software solution in the market. The dashboard provides you with a perfect overview of your measurements – and in real-time. We know that speed of measurement and data production is crucial to your business. Whether you just want to create LDT and IES files or you want more advanced reports, Viso Light Inspector software will provide fast and easily customized outputs.
We develop and improve our products every day – and preferably in interaction with our customers. Your inputs and ideas are important to us. Close dialogue with the users ensures that our systems are always suitable for your tasks and meet new requirements. Viso Systems equipment is suitable for many different applications, such as general lighting, horticulture and LED components. We help our clients customize equipment, installation and reports to suit specific needs.
All production and development takes place in Viso Systems' headquarters in Copenhagen, Denmark and with our network of experienced and reliable sub-suppliers. Our products are assembled, meticulously tested and certified before shipment. Delivery time is normally only 14 days from order.