Combined AC power supply and power analyzer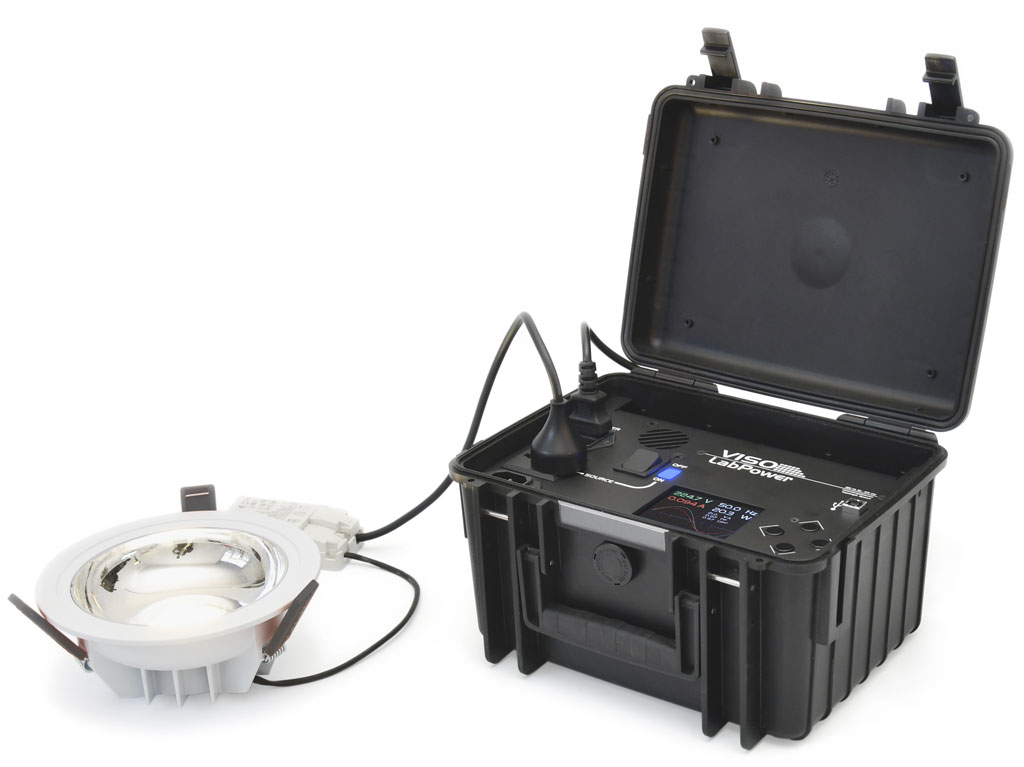 GET completely stable AC feed to your light source
AC mains feed is not always stable and does not always stay at the rated voltage and frequency. To comply with measurement standards (such as IES LM-79 and CIE S 025), your devices must be tested under rated conditions with specific tolerances.
LabPower will provide a pure sine wave feed to your light source while maintaining the voltage and frequency conditions.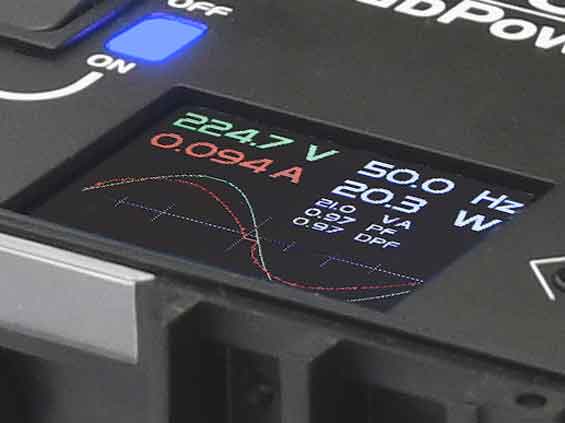 ADvanced power analyzer functions
Every Viso light measurement system includes a basic built-in power analyzer.
The LabPower analyzer bypasses the built-in analyzer and adds more accuracy and specific features that makes the test circuit and analyzer uncertainties comply with IES LM-79 and CIE S 025 requirements.
Advantages of a combined instrument
Combining a power supply with a power analyzer provides several advantages:
Because of the optional remote sensing option, you may secure stable feed right on the light source/driver terminals compensating for cable voltage drops

The combined instrument is compact and will fit right next to your Viso gonio without the need of a rack

The LabPower just needs one communication cable to your PC with the Light Inspector software.

An advanced feed-back loop maintains your voltage and frequency settings throughout stabilization measurement
Connect to any Viso light measurement system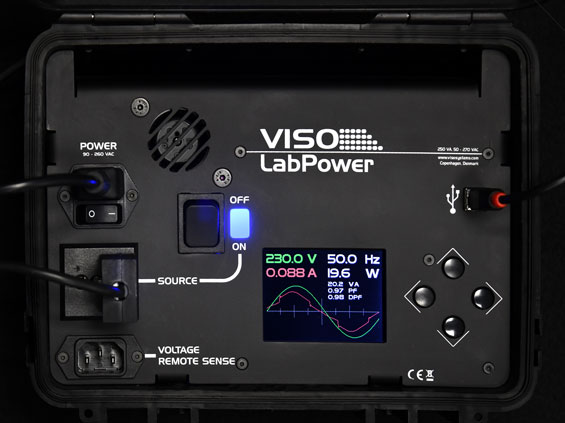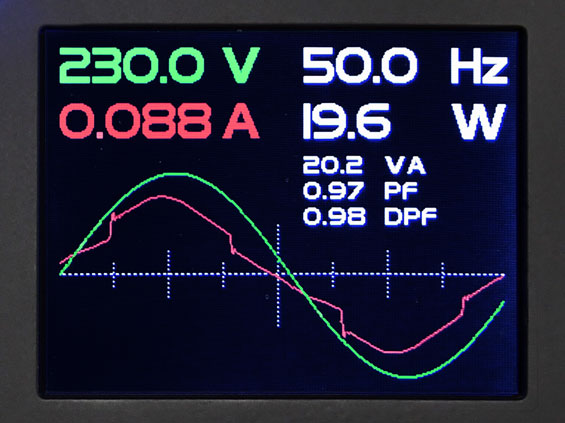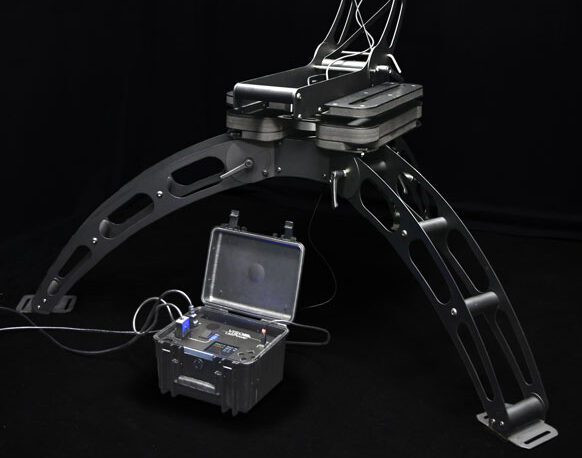 LabPower is a dedicated Viso 250 W AC power supply and power analyzer
Full integration with any Viso light measurement system
Complies with EN13032/CIE and S 025/LM79
Versatile output range 90-260 VAC / 50-60Hz
Stable output – removes all mains voltage fluctuations
No harmonic distortion – pure sine wave
Real-time readout of Voltage and Current curves and color display on device
No resonance artifacts from advanced regulation loops
Optional remote voltage sensing for optimal accuracy
Power out
Voltage Range 30 – 270 VAC RMS ±0.5%
Current Range 1.4 A RMS max @<130 V,
0.68 A RMS max at @130 V
Waveform 45 – 100 Hz Sinusoidal
Frequency 45 – 100 Hz 0.1%
Accuracy
Basic Power Accuracy (50/60 Hz) 0.5%
Voltage Acc. 0.2% of reading 0.2% of range
Current Acc. 0.3% of reading 0.3% of range
Measurement Bandwidth 200 kHz
Sampling Rate 2 MS/s
Test Circuit Resistance 0.1 Ohm
Voltage Circuit Internal Impedance 2 MOhm
Physical data
Peli case 22 cm (H) x 27 cm (W) x 18 cm (H)
Weight: Device 8 kg + cables
Mains cable
USB Cable
Remote Sensing cable
Power in
Input voltage 90 – 260 VAC 50/60 Hz
Power max. 250 W
Data out
Voltage, current, active power, apparent power, power factor, displacement factor