Viso Light measurement manuals and guidelines
Viso Light measurement manuals and guidelines are important means of getting to know your equipment and solving special measurements challenges. Hence, we like to keep our manuals comprehensive and up-to-date.
Viso clients are all over the world and in different time zones. Viso distributors are present in 5 continents and are ready to help you making the most of your lighting lab. However, you will find almost everything explained in the manuals that you can download under the tabs below.
Did you not find what you NEED?
Check out the Q&A page and search for answers.
Still not happy? Please send your question to info@visosystems.com and expect an answer within 24 hours.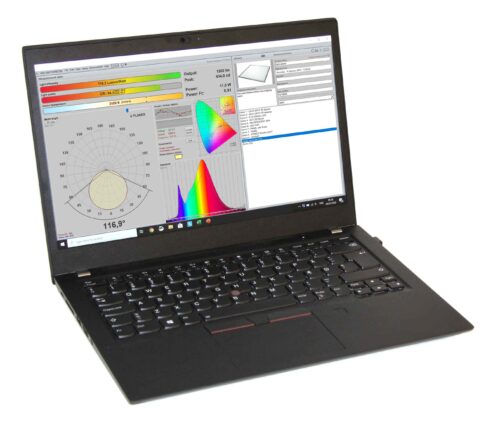 Software: Download the latest Light Inspector software manual here. This manual covers all measuring systems from Viso Systems
Download the guidelines to working with Viso Light Inspector through a DLL interface
Download the latest user manual for LabSpion here
Download the latest user manuals for BaseSpion here:
Download the latest user manuals for LightSpion here
Download the latest user PDF manuals for Viso accessories:
Download other Viso guidelines here:
LOOKING FOR OTHER LANGUAGES THAN ENGLISH?
The manuals in English that you can download from the sections above are all the latest and up-to-date versions. From time to time, we help clients with high quality machine-translated manuals. You may find a small collection here – but they may not all be fully up-to-date.
VOUS CHERCHEZ D'AUTRES LANGUES QUE L'ANGLAIS ?
Les manuels en anglais que vous pouvez télécharger à partir des sections ci-dessus sont tous des versions récentes et actualisées. De temps à autre, nous aidons nos clients en leur fournissant des manuels de haute qualité traduits par des machines. Vous pouvez en trouver une petite collection ici, mais ils ne sont peut-être pas tous à jour.
À PROCURA DE OUTRAS LÍNGUAS PARA ALÉM DO INGLÊS?
Os manuais em inglês que pode descarregar a partir das secções acima são todos as versões mais recentes e actualizadas. De tempos a tempos, ajudamos os clientes com manuais de alta qualidade traduzidos por máquinas. Pode encontrar aqui uma pequena colecção – mas nem todos podem estar totalmente actualizados.