High-end power analyzer that is seamless integrated with Viso software.
All Viso measuring systems come with a good built-in AC power analyzer – however it is limited to max. 300 W.he LabAnalyzer, on the other hand, works in both AC and DC and offers a broader measurement range (up to 100 kHz, 2-270V AC/DC, up to around 2000 W).
The new LabAnalyzer specifications comply with standards such as IES LM-79 and CIE S 025.
The benefits include:
Remote measurement function: This feature enables direct measurements at the light source terminals, eliminating any voltage drops in the supply lines.
LabAnalyzer provides all contemporary power parameters, including Power Factor, Displacement Factor, and harmonics analysis, and seamlessly integrates this information into your original light measurement file.
Revolutionary Sensor Sync Version: Measure strobing light sources as easily as other light sources
The special "Sensor Sync" version of LabAnalyzer synchronizes a Viso sensor with measured current pulses. This synchronization enables accurate measurements of continuously flashing light sources. The system captures details of the flash waveform, such as peak voltage, amps, intensity, period length, number of flashes per period, flash lengths, and interval lengths, etc. This is achieved by synchronizing the sensor integration time with the current readings, making it a new and revolutionary system. Never before has measuring strobe lights been so effortless.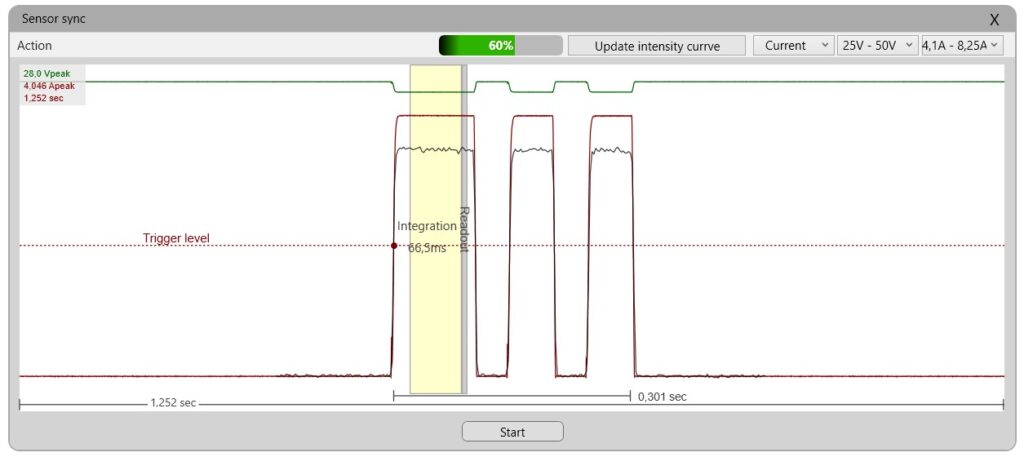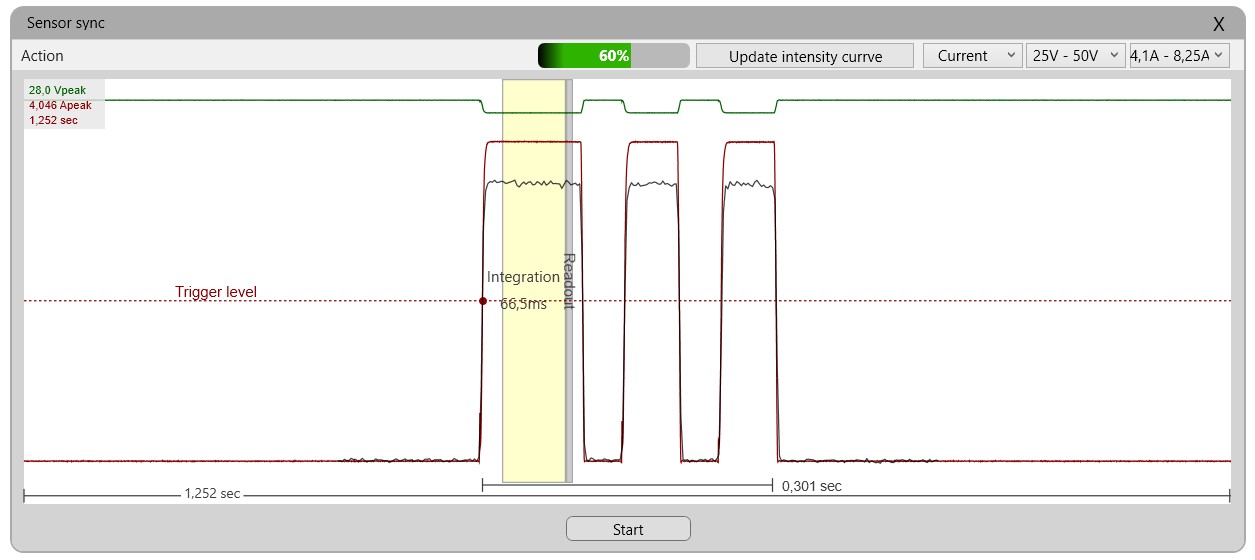 Read more specs in the product leaflet and the user manual.
Se more images in online product presentation.
Request more information on info@visosystems.com