"I'm am dying to see the most annoying light source in the world," said award committee moderator Mark Roush as he stopped by the Viso Systems booth to see Labarazzi – the award-winning new flicker generator.
Labarazzi
Several universities already own this novel instrument that generates flickering light on purpose.
The Labarazzi® TLA generator is your tool to generate flickering light for test and demonstration. It delivers flickering light based on preset flicker signals or your own customized signals. Labarazzi can be used to test your flicker meter or your video camera. The Labarazzi offers 26 preset flicker signals. Navigate between the signals with indications of waveform, frequency, flicker percent, duty cycle, modulation depth, PstLM, and SVM. Design your own, customized flicker signal. Choose your waveform (square, sawtooth, triangle, sine, and cosine) and add frequency, modulation depth, and duty cycle. Then watch the result with the built-in, dimmable 3000 K LED.
The product is unique. If there's a competing product anywhere in the world, we haven't seen it yet. Read more about Labarazzi here.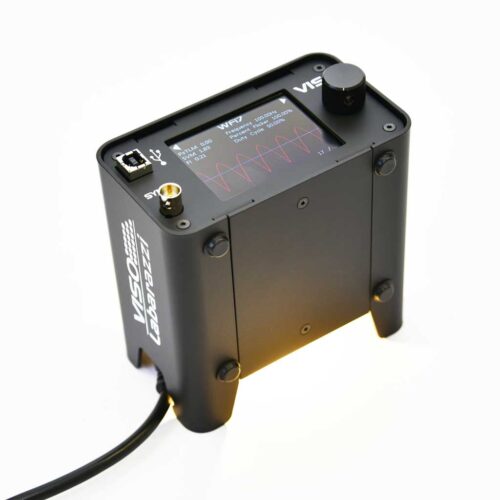 LightFair Innovation Awards
Typically, the prestigious LightFair Innovation Awards® highlight the industry's top innovations introduced during the previous 12 months. For 2022, submissions had to meet the criteria of being launched between the last LightFair held in October 2021 and June 2022. The award celebrates the ingenuity, creativity and resourcefulness of manufacturers, researchers, developers, scientists and designers.
Read more about this year's winners here.