Enjoy working with your data directly in Microsoft Excel. Viso Systems has introduced (beta version 6.97) a standard software feature that will allow you to extract measurement data directly to Microsoft Excel. We have has export to CSV for a long time, but Excel is much more convenient and versatile: Ad your own graphical presentations, formatting, number of decimals etc. The potential is almost unlimited.
How to make your own data extraction to Excel
Open an original light measurement in Light Inspector
Click File -> Export -> Excel-> Custom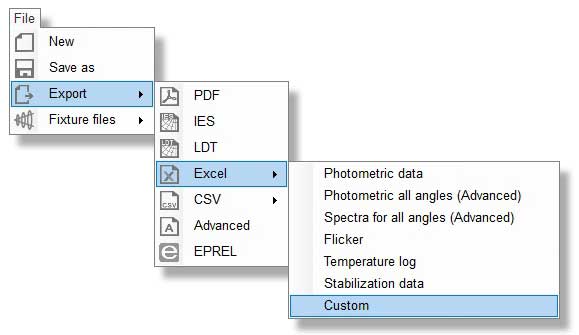 Click "New" and save your new excel template file to your measurements folder.
Add some of the keywords listed to left in template generator window. These keywords will be replaced with data when you use your new template.