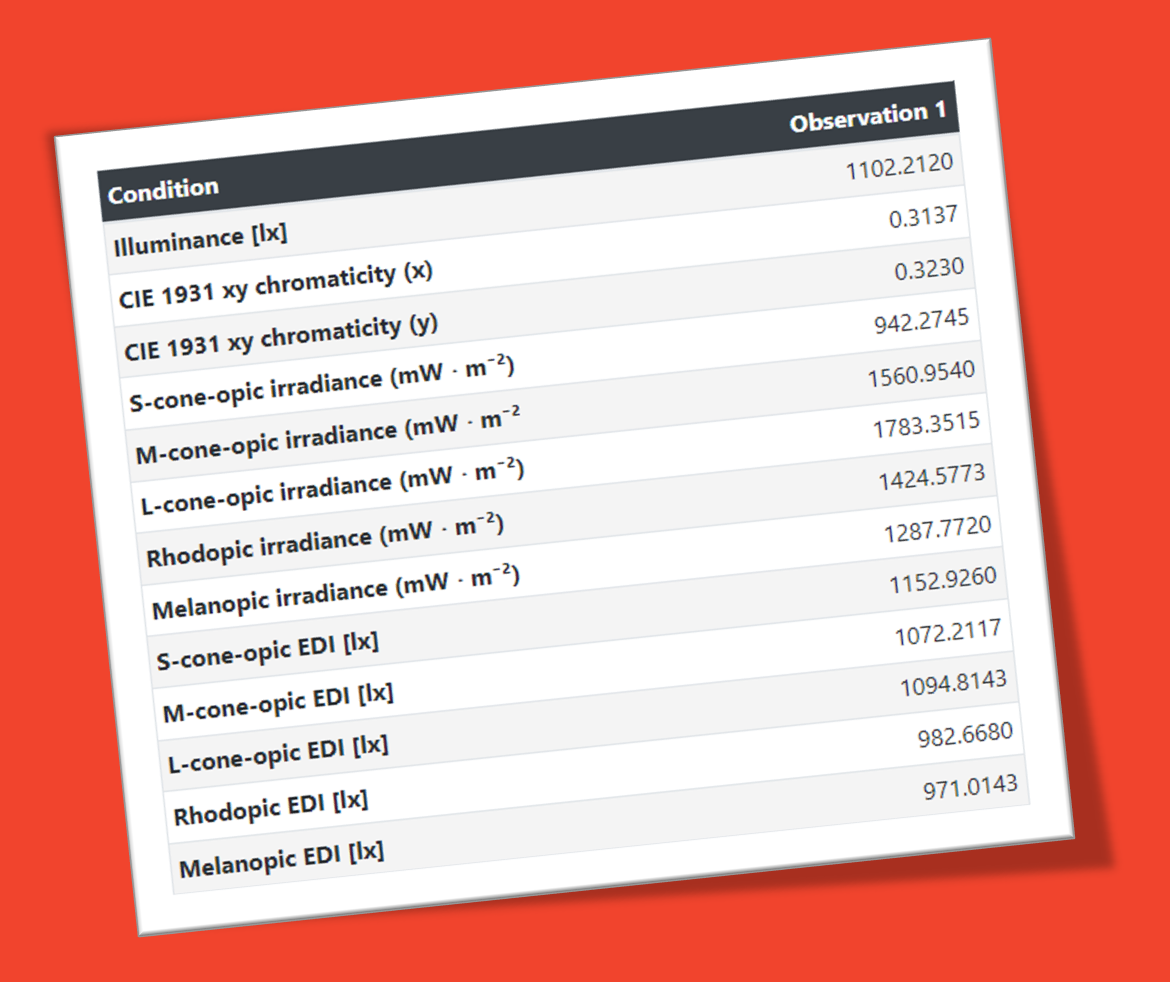 Currently, the scientists point to equivalent melanopic lux or melanopic EDI as the appropriate metric to use for daytime and nighttime circadian light exposure.
LOUX is a free-to-use, CIE-validated webpage that offers you a way to calculate a variety of quantities related to human physiology. LUOX helps to report the stimulus conditions involving light as an intervention in chronobiology, sleep research and environmental psychology experiments.
LUOX incorporates methods, formulae, spectral function calculations and spectra from the International Commission on Illumination (CIE). The CIE endorses this software having made a black-box evaluation of the software as of Feb. 11, 2021.
EXTRACT DATA FROM ANY VISO MEASUREMENT
All Viso systems allow you to extract data for use in LUOX via the Light Inspector software and the excel output option.
Get your full LUOX lighting data output with just a few clicks:
Melanopic irradiance (mW ⋅ m⁻²)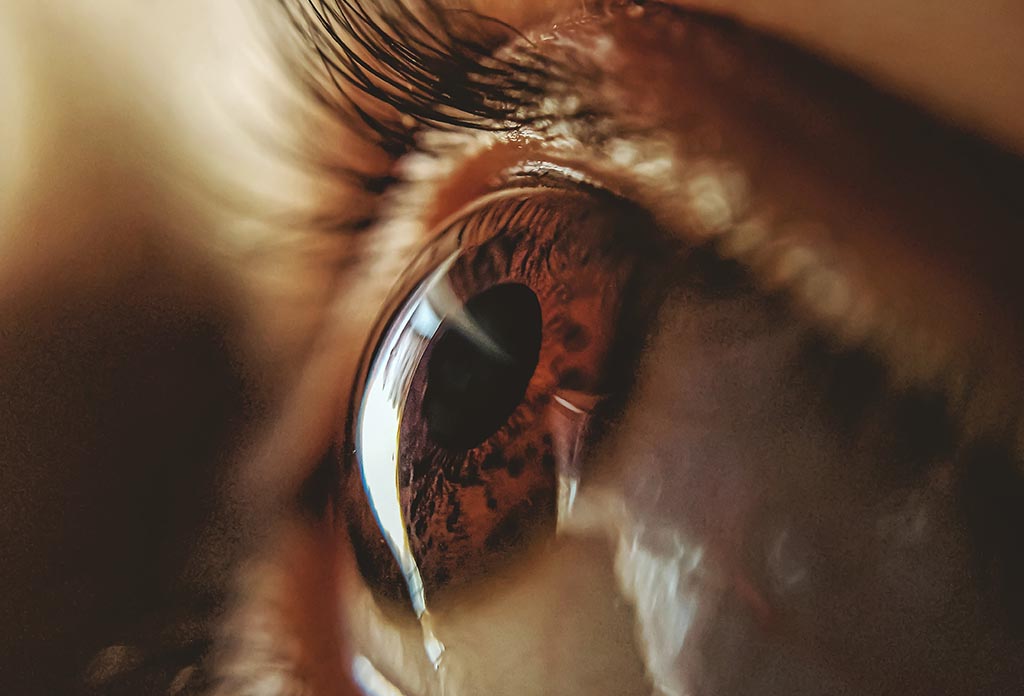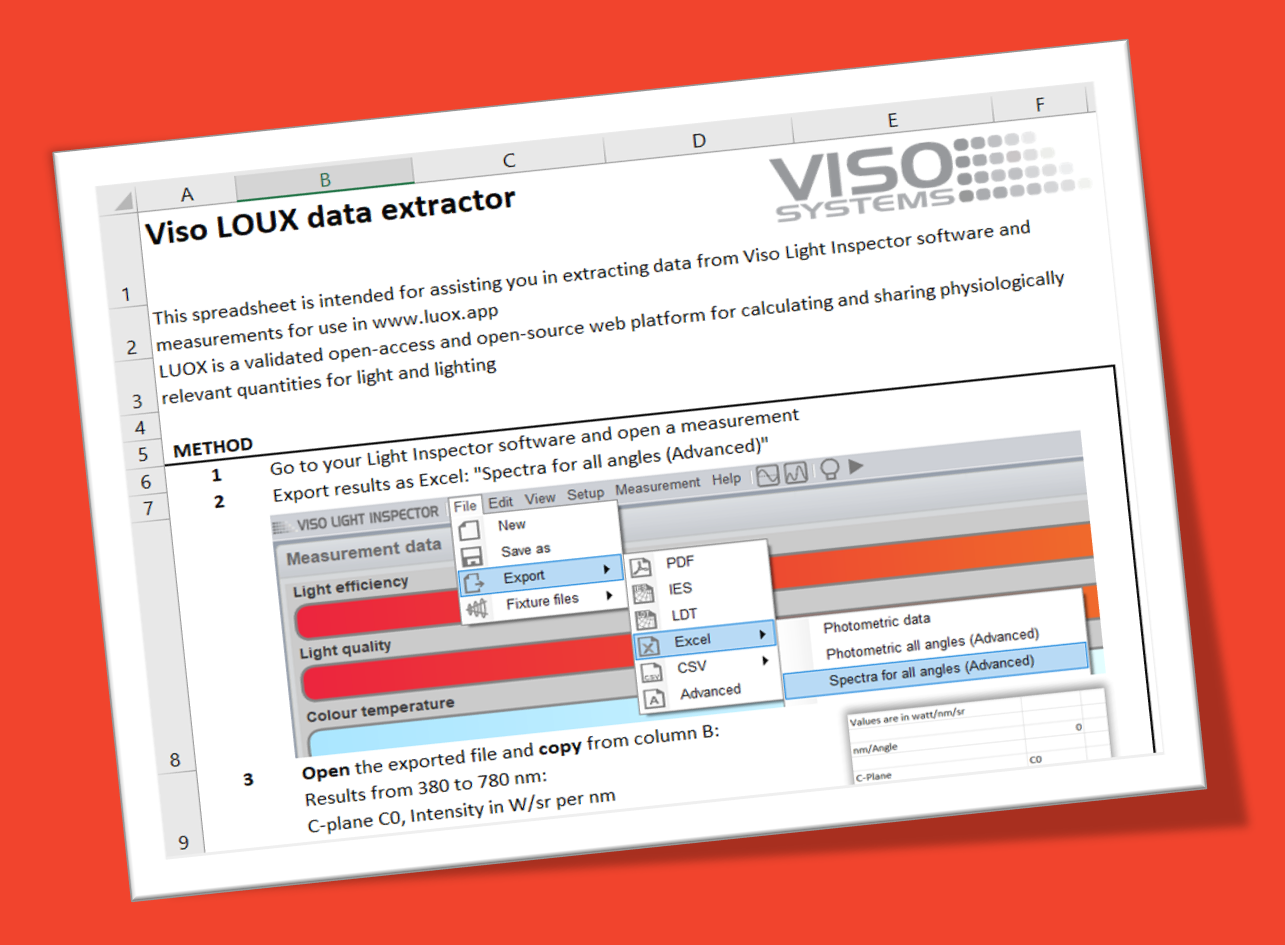 Generating special LUOX CSV input file:
Use Light Inspector software version 6.17 or higher
Then save this file ( LUOX v2.csv) to your measurements folder – the file extracts the ERPEL basic info from any Viso light measurement.
Open this MS Excel spreadsheet ( Viso LUOX data extractor-v1.6)
Go to tab "Data Input and Processing" and follow instructions
Go to tab: "LUOX data output- save as CSV" sand save your new data as a CSV file.
Upload Your CSV file to LUOX, and get your validated results