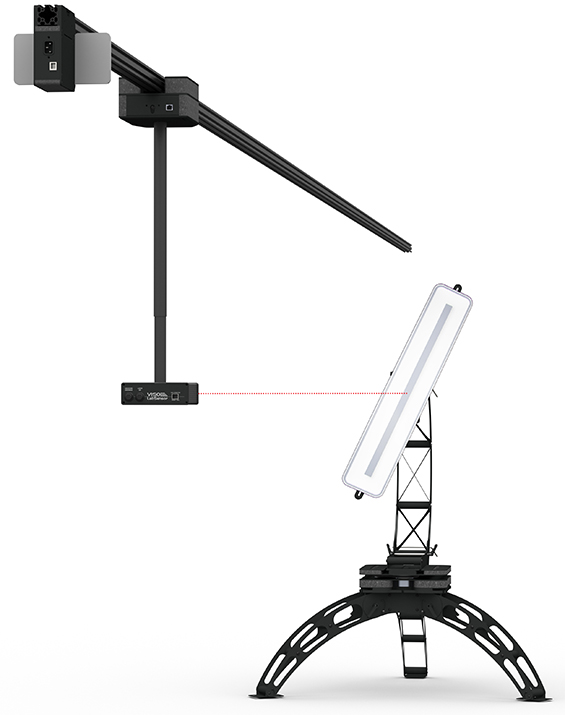 The unique LabRail® system together with a LabSpion goniometer is a complete light measurement solution. The 2-axis goniometer enables the system to measure the full 3D light distribution of any light source giving lighting professionals comprehensive .LDT and .IES files.
The rail solution allows easy repositioning of the sensor. The sensor travels securely on the up to 16 m long rail along the optical axis. Once the light source is in place there is no need for further alignment of the sensor.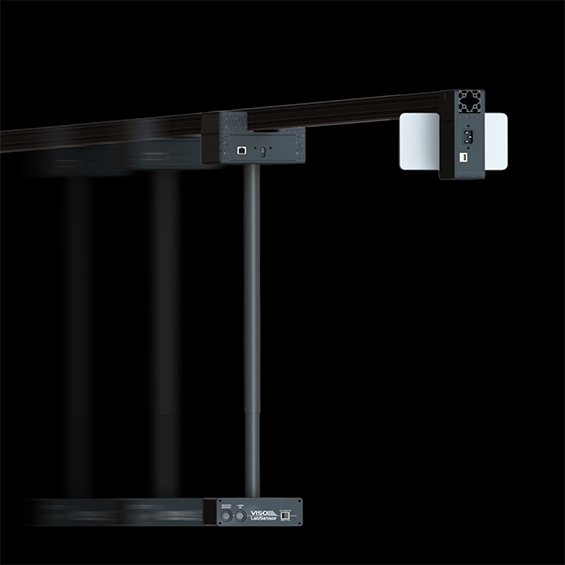 The LabRail system combines a full-size goniometer with a rail-based sensor system. 12 meters (8 x 1,5 m) of rail is standard – but both shorter and longer rails are available. The rail assembly is suspended from the ceiling in the laboratory. Sensor movement along the rail is motorized and sensor distance can be optimized for any size of light source. Owners of LabSpion systems may replace the standard tripod arrangement with the rail system upgrade kit.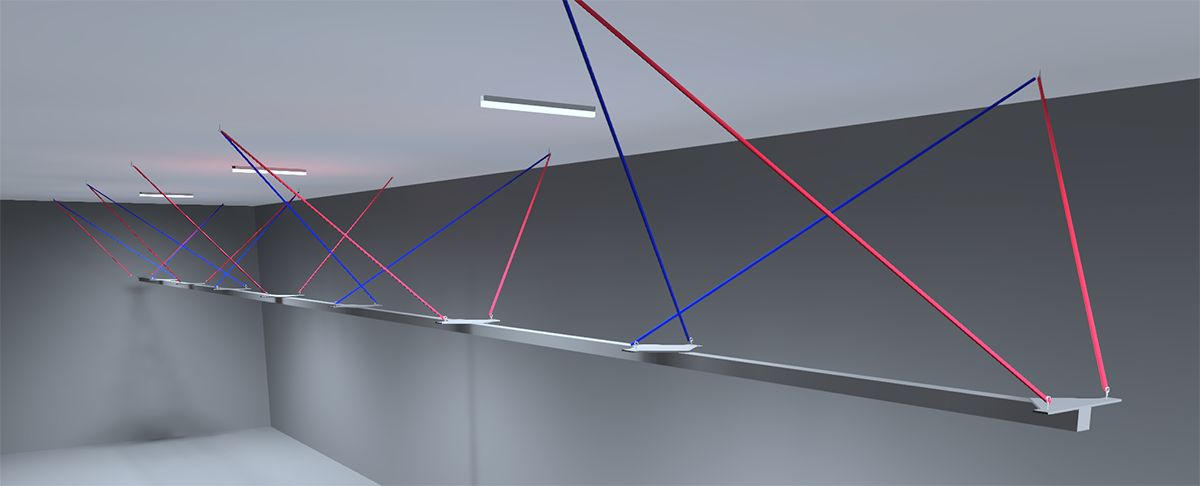 Works seamlessly with LabSpion
Never measure distance manually again
Repositioning of sensor in only 5 seconds
Perfect alignment every time
No cables
Free your floor space
Automatic positioning
Easy suspension from ceiling
Specifications
Sensor distance range: 35 cm to 12,000 cm (standard – can be shorter or longer)
Sensor distance setup: Automatic
Power supply input 90 to 260 VAC, 50/60 Hz
Power 8 W idle / 90 W peak